With a new sale, Binance Coin may collapse below $200
On June 12, the digital currency Binance Coin (BNB) fell to $223, and there were riks of its collapse to $200.
Matrixport expert Markus Thielen said last week that the $220 mark is an important milestone for BNB. If the support fails here, the altcoin will fall to $200.
Over the weekend, BNB was able to rebound to $246 amid a return of capital to the cryptosphere.
On the night of Tuesday, June 20, Binance Coin corrected to $241.6. Losses of the cryptocurrency over the past 30 days amounted to more than 20%, and the risks of its rollback below $200 still remain.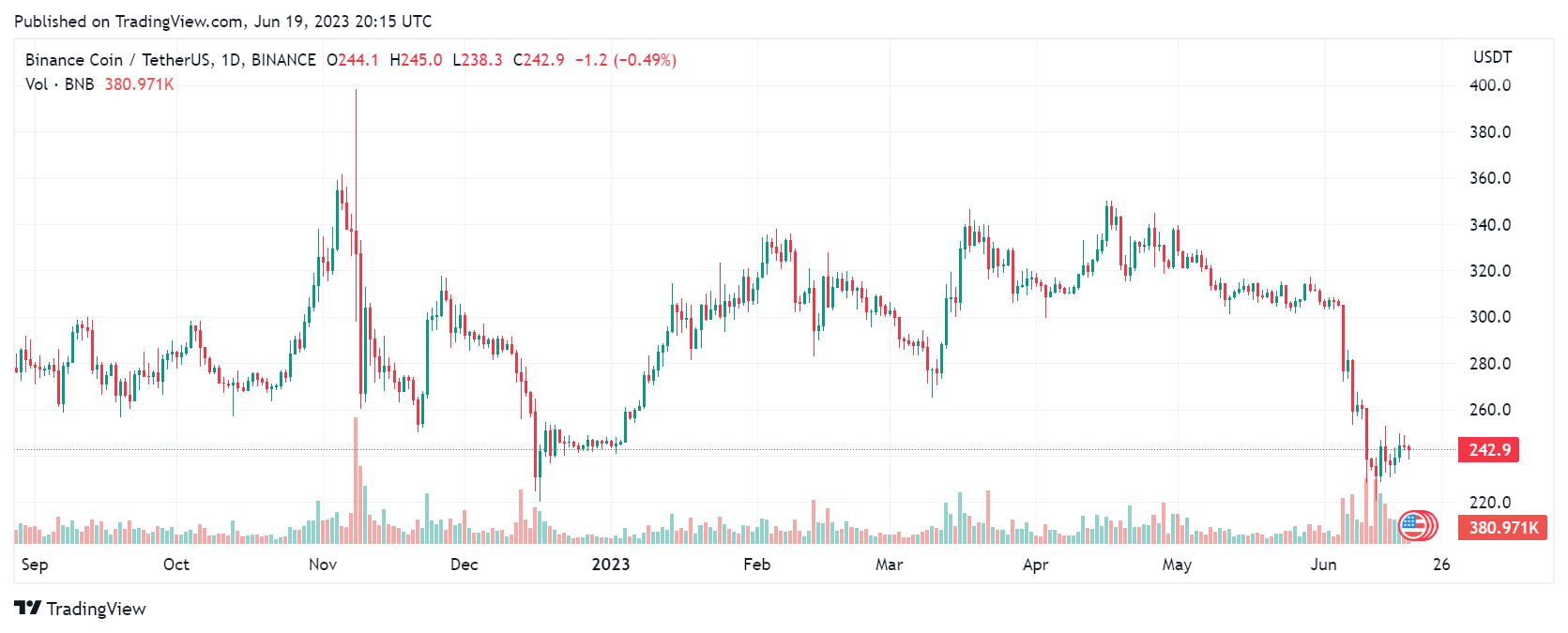 The upper support zone of the altcoin is located in the range from $200 to $220. If traders resume selling in the coming days, BNB may fall to $184, where it is expected to reach fundamental values, experts stressed.
However, the increase in open interest in Binance Coin futures from $316 million to $385 million hints at a gradual return of positivity.
The growing number of BNB contracts in the futures market is an optimistic signal for the medium-term prospects of the cryptocurrency, analysts believe.