Bullish Factors May Push Ethereum Price to $ 2,700
Over the past week, the price of the leading altcoin by market capitalization, Ethereum (ETH), has retested the critical support level at $ 1,600.
However, the bulls were able to defend the key price point, which eventually led to the ETH price rising to the nearest resistance level at $ 1,750.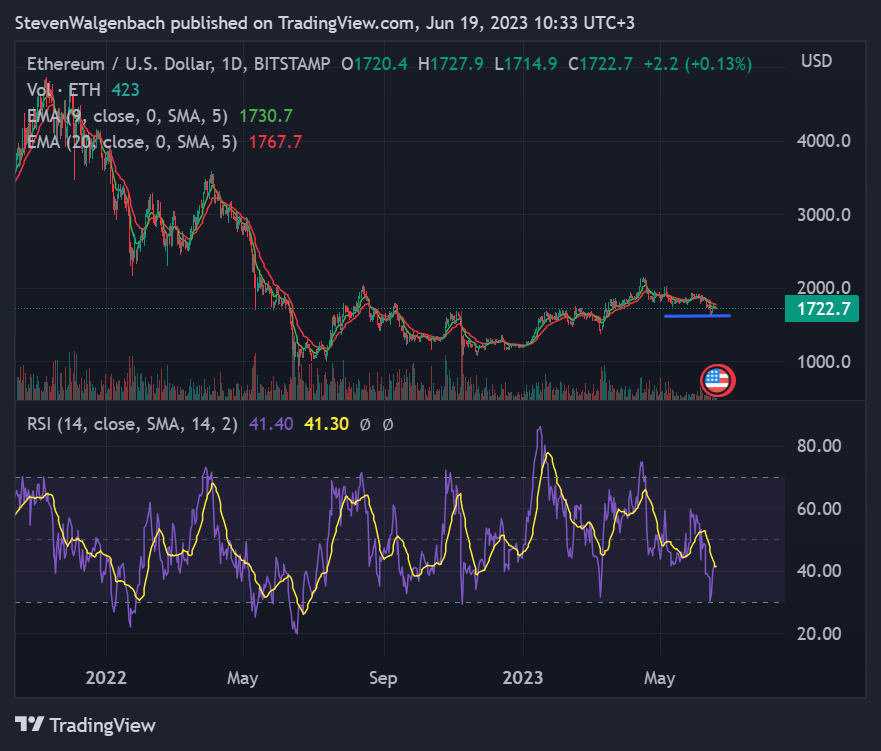 ETH/USD Daily Chart (Source: TradingView)
The recent recovery of ETH provides an opportunity to open a long-term position, especially since several bullish technical flags may be triggered in the next 24-48 hours. The first bullish flag to watch for investors and traders is the daily RSI line, which should have crossed the daily RSI SMA line.
If these two lines cross within the next 48 hours, the price of ETH could rise to $ 1,925 next week. The 9-day EMA line is also approaching the 20-day EMA line, and if these two technical indicators cross, it will signal the entry of ETH into a medium-term bullish cycle. In this case, ETH could skyrocket to $ 2,700.
If the daily RSI line on the ETH chart fails to close above the daily RSI SMA line and bounces off the SMA line within the next 24-48 hours, ETH will attempt to retest the $ 1,600 mark. If the support level is broken, the price of the cryptocurrency may fall to $ 1,373. 5.
ETH's current price losses are roughly $ 1,720 after a minor 1.3% price drop. Ethereum's weekly performance is also in the red zone with losses of 0.87%.